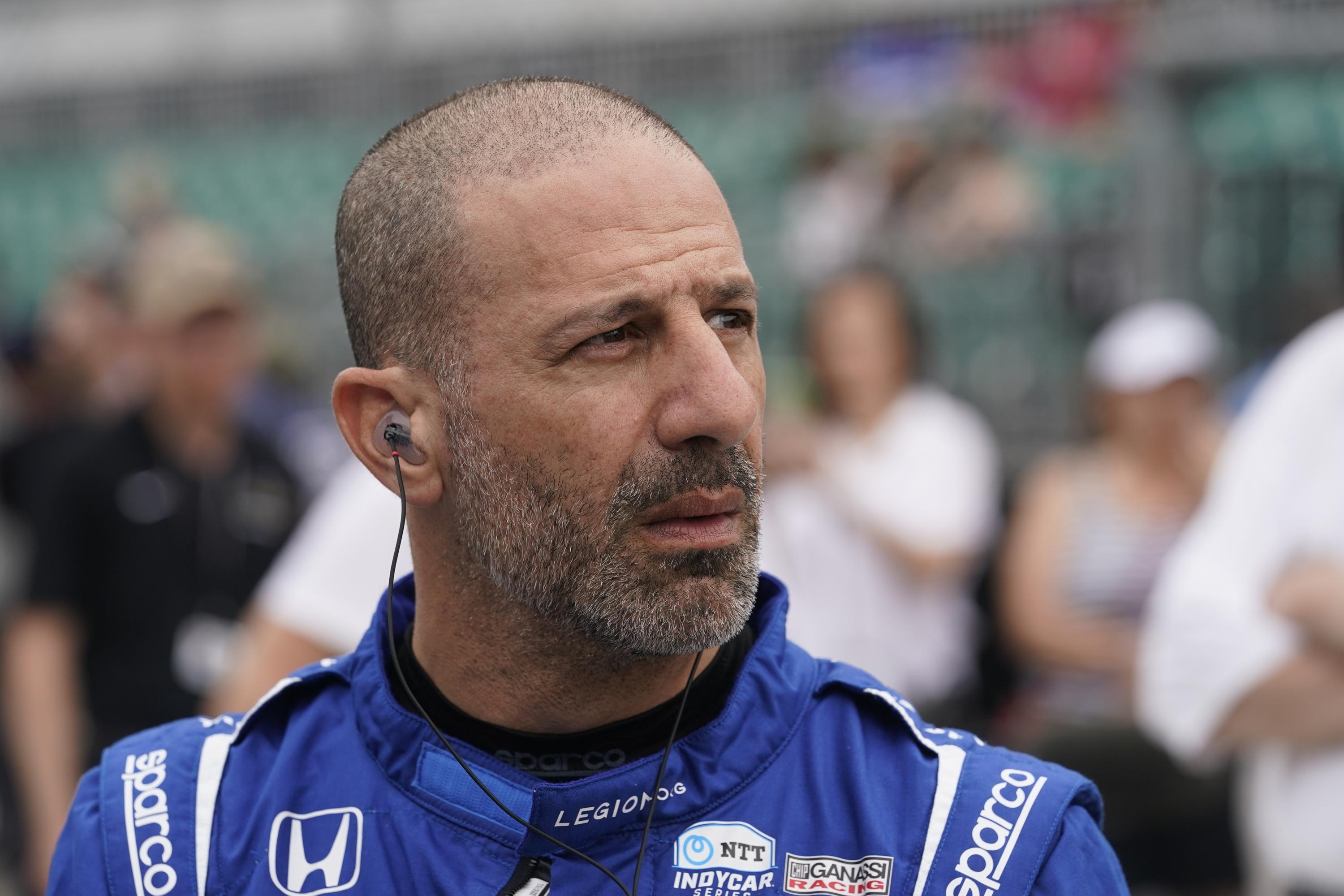 INDIANAPOLIS (AP) — Tony Kanaan, the 2013 Indianapolis 500 champ, said Wednesday he will compete in IndyCar's biggest race this May before retiring again.
The 48-year-old Brazilian made the announcement on Twitter.
He is scheduled to appear at a news conference in Indianapolis later Wednesday as part of the 100-day countdown to this year's 500. The race is May 28.
"It's been a wonderful incredible journey, but it's not done yet," he said in a video shot at Indianapolis Motor Speedway as the highlight calls fade away. "I will still have the pleasure to drive through the bricks one last time. Thank you all and I'll see you on race day."
For one of the series' most popular, most successful and longest-tenured drivers, this is becoming part of an annual ritual.
He first announced that 2020 would be his last "Last Lap" season as series officials created a special logo for his five-race farewell tour. But when the COVID-19 pandemic forced the 500 to be moved from May until August and then ran with no fans in the seats, Kanaan didn't think it was the proper way to say goodbye.
So he returned in 2021 and then in January 2022 announced he would return again that season, too, this time as a teammate of seven-time Cup champ Jimmie Johnson on the powerhouse Chip Ganassi Racing team.
While Johnson finished 28th in his first 500, at age 46, Kanaan revved up the crowd by qualifying sixth, finishing third and refiring his hopes of coming back once more in 2023.
Arrow McLaren SP, a rival of Ganassi's team, provided that opportunity by signing Kanaan for this year's 500 while also adding longtime Ganassi sponsor NTT Data to Kanaan's car. He'll be on a four-car team full of successful drivers — 2015 Indy 500 winner Alexander Rossi, 2020 series runner-up Pato O'Ward of Mexico and Swedish driver Felix Fosenqvist, who was fourth in last year's 500.
And now, Kanaan, will get another opportunity to join the two-time winner's club at the Brickyard's famous 2.5-mile oval.
"I feel extremely lucky to get another shot racing in the Indy 500," Kanaan said in November. "I'm excited to work with Pato, Felix and Alexander and race with the Arrow McLaren SP team. My biggest battle in last year's race was against these three drivers, so working with them and driving with them will be exciting for all of us."
Kanaan became the first IndyCar driver to complete every lap of every race during his series-championship winning 2004 season, started a record 318 consecutive races and won 17 times, tied for 26th all-time.
___
AP auto racing: https://apnews.com/hub/auto-racing and https://twitter.com/AP_Sports