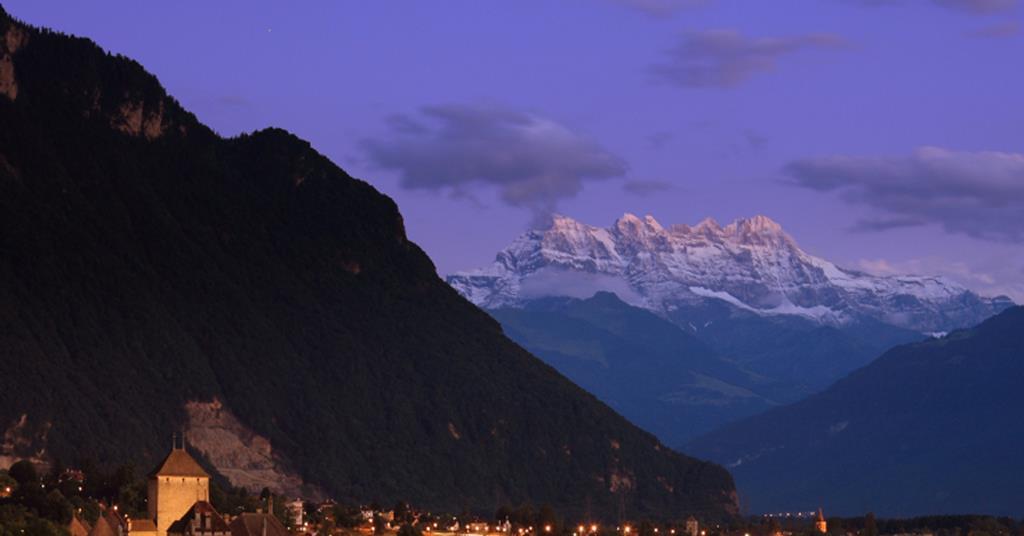 ComPlam, the pension fund for the employees of Swisscom, is considering applying UN sustainable development goals (SDGs) to its direct impact investments in private equity and private debt with prospects of return opportunities, it said in its first sustainable investment report.
Schroders Capital manages 48 direct private equity investments on behalf of comPlan, including 29 with a market value of CHF129m (1.1% of total assets) contributing to at least one UN SDG.
Partners Group handles 23 direct investments worth CHF37m (0.3% of total assets) in private equity with a positive impact on climate, primarily infrastructure investments in renewable energy.
The pension fund included physical and transitional climate risks in an asset/liability management (ALM) analysis for the first time last year, aiming to double the invested capital in an average of four years with direct private equity investments, it said.
It plans to increase on an annual basis direct investments with a positive impact on climate, meaning investing in companies producing and storing renewable energies, and contributing to a low-carbon economy, now standing and CHF37m, and direct investments linked to sustainability goals, now standing at CHF129m.
It will exercise active ownership, integrate ESG and exclusion standards when investing in government and corporate bonds, equities, real estate, and private markets, it added.
In Swiss real estate, comPlan invests indirectly through investment foundations and funds, asking the asset manager selecting real estate funds to take ESG criteria into account in the investment process, to conduct a dialogue with the fund providers, and to provide reports regularly on ESG targets.
It also demands external asset managers to take into account the principles of the UN Global Compact, and climate risks in its investment process. In the medium term, asset managers should sign the UN Principles for Responsible Investment initiative.
ComPlan also requires external asset managers to report key figures on ESG relating to the portfolios they manage, it said.
Asset allocation
The scheme has started to shift equity investments from world emerging markets to world developed markets, cutting exposure to commodities, the report added.
ComPlan has further increased its allocation to real estate in Switzerland and in developed markets, restructuring them in favour of non-listed investment vehicles, while slightly reducing currency hedging, it added.
Following its latest ALM which focused on how to continue optimising its investment strategy, the pension fund will conduct a further study towards the end of the year, closely looking at inflation.
ComPlan invests 13.2% of its assets in developed market equities, 4.3% in emerging market equities, 6.6% in Swiss equities, 16% in Swiss real estate, 8.8% in real estate in developed markets, 10.6% in private markets (excluding private debt), and 2% in gold. It can invest a maximum of 21% of its assets in alternative investments, according to its investment policy.
It also invests 5.3% in private debt/loans, 7.8% in emerging markets government bonds, 9.5% in corporate bonds in developed markets 4% in developed market government bonds, 7.1% in Swiss corporate bonds, 4.6% in Swiss government bonds, and 0.1% in cash, it said.
The scheme returned -8.5% last year, with losses on equities and bonds, while allocations to private debt/loans, real estate in developed markets, private markets, commodities, and gold made positive contributions to returns, the annual report revealed.
The funding ratio fell last year to 108.2%, compared with 120.1% in 2021, with fluctuation reserves, built to fend off investment risk. Assets under management decreased from CHF13.2bn in 2021 to CHF11.9bn last year.
Given the impact of the results last year, the pension fund's management has set as a priority for the coming years to increase its funding ratio, and apply an appropriate interest rate on retirement savings.
It applied an interest rate of 1.5% of the capital saved for retirement last year, compared with 3.50% applied in 2021, above the minimum 1% set by the Swiss government (Federal Council).