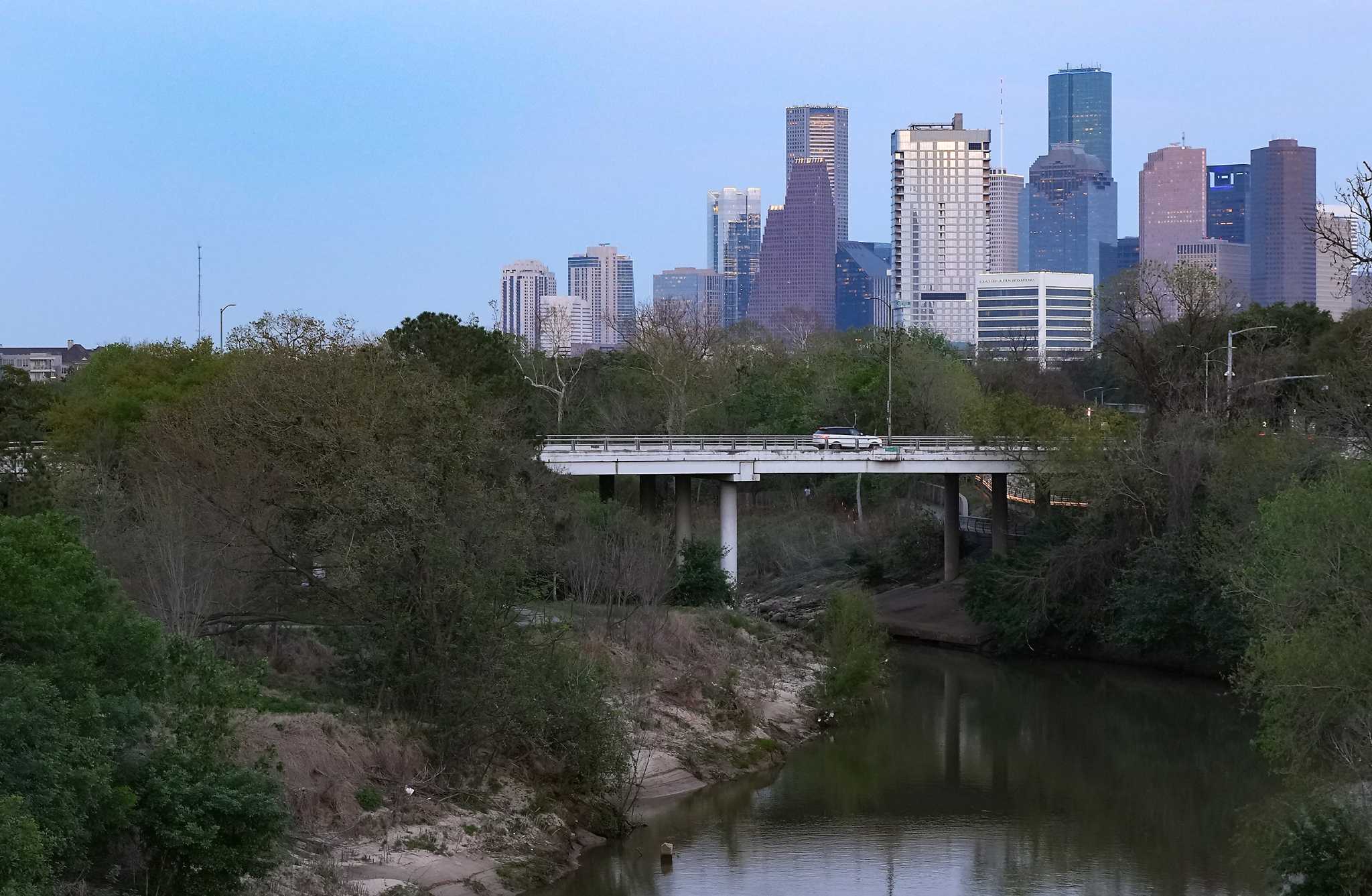 Housing costs and the economy worried Houstonians the most this year, according to the 42nd annual Kinder Houston Area Survey, which also showed a coalescing desire to close the income gap amid widening disparities in residents' financial outlooks.
While some issues remain divisive nationally, Bayou City residents have increasingly reached consensus on some of the more important economic and social issues, said Ruth López Turley, director of Rice University's Kinder Institute for Urban Research.
"On the one hand, the inequalities are persistent. On the other hand, I find it very hopeful that now a majority, a large majority, want that to change," López Turley said. "We haven't seen any action taken, really, but the fact that more people want to see action taken, that's the first step."
RESEARCH: Texas Southern, Rice to launch official partnership
The survey is the first since founder Stephen Klineberg's retirement last year, and researchers say the 2023 results will kick-start a series of changes for the country's longest-running metropolitan study of its kind.
Researchers administered questions to a representative sample of almost 3,200 adults in Harris County in January and February, with about 61 percent, or 1,916 people, responding. That cohort will now serve as a permanent panel, receiving questions annually for the comprehensive survey, as well as for topical quarterly surveys.
The panel size is expected to almost double next year to support the alterations, said Daniel Potter, senior director of research at the Kinder Institute for Urban Research.
"We now have that opportunity to not just say, 'Oh, we grabbed a snapshot, and we hope it's capturing the voice,'" Potter said. "This is the literally the voices of the same people, tracking over time, looking at how experiences are changing, how attitudes are changing, how values are changing. And I think that that's just going to be … that tool that many, many, many different organizations, decision makers, policy folks will be able to look to to understand what's going on here in the Houston area."
Public policymakers have long looked at the Kinder survey as a close look at the state of Houston. Almost half of responding panelists this year answered that economic issues were the biggest problems facing the region – "the economy" more broadly at 25 percent of respondents and the cost of housing at close to 20 percent. Crime and safety leads as the largest individual perceived problem, with just under 30 percent of people citing that as their primary concern.
More by Samantha Ketterer: Why college officials believe COVID-19 made the Class of 2023 uniquely prepared for the workforce
Houstonians agreed that they wanted the economic landscape to change, although optimism that personal situations would improve hit its lowest point since the mid-90s. 
About 72 percent of people who responded to the survey said they support efforts to close income gaps, and 63 percent said not enough is being spent on social programs to help people experiencing poverty.
Yet only 1 in 4 respondents felt their financial situation had improved in the past three years, and about half thought their finances would change for the better in coming years – down from 60 percent in previous surveys.
Many of Kinder's findings showcase an economic disparity along racial lines. While a quarter of participants said the economy is the biggest issue, Black respondents were more likely than whites, Hispanics and Asians to feel that way, as were younger respondents and those with less education, according to survey results.
And 40 percent of area residents said they would be unable to come up with $400 in an emergency. That also varies by race, as 20 percent of white and Asian respondents they would struggle obtaining the money while nearly 70 percent of Black and half of Hispanic respondents said the same.
Inflation has outpaced wages since February 2021, according to the U.S. Bureau of Labor Statistics, and housing costs have also increased faster than incomes can keep up. In 1990, the Houston area's median home price of $67,000 was three times the median income of $20,000, according to the U.S. Bureau of Economic Analysis. By 2021, home prices were past $300,000, or five times the median income of $65,000.
Nearly 20 percent of Houstonians who answered the survey said that housing costs, instability or accessibility was their biggest concern, marking the largest spike from last year when 7 percent of people selected housing as the area's most pressing issue.
"What we're seeing is home ownership is more and more out of reach," López Turley said. "I hope that people that hear this will want to help to address it, to do work to bring home ownership back within reach for many reasons, but one of them is that home ownership can be important tool for building wealth."
Social issues
The Houston area is also becoming more socially liberal, with a younger population driving the direction of public opinion, researchers said.
The number of people who support the right to abortion has remained largely the same over the years – 56 percent in 1988 and 59 percent in 2023 – but in the first survey since the U.S. Supreme Court's overturning of Roe v. Wade, beliefs on morality are different. 
When Houstonians were asked whether abortion was morally right, morally wrong, or "it depends," a majority responded that it was"morally wrong" through the 2010s. The answer split evenly between the three choices in 2021.
Researchers removed the "it depends" option this year. Around 58 percent said abortion was morally right and 42 percent said it was morally wrong, with older people more likely to feel it was wrong.
Around 90 percent of the panel's respondents supported abortion in cases where woman's health at risk, and 80 percent supported the right to abortion when a serious birth defect is detected, according to the survey results.
Researchers also added new questions on gun control, finding that people mostly support gun rights with restrictions. Three in four said it is very important or somewhat important to protect the Second Amendment, but more than 81 percent favored federal laws requiring handgun registration. Another 93 percent supported universal background checks regardless of where a firearm is purchased. And two-thirds said they find it "very important" to control gun ownership.
POPULATION BOOM: Houston is second fastest-growing metro in U.S., census data shows
Houstonians who were surveyed also overwhelmingly support providing pathways toward legal citizenship for individuals living in the U.S. without documentation, at 80 percent. About 70 percent say immigrants strengthen American culture rather than threaten it, and the share reporting that immigrants contribute more to the economy than they take out has grown from 42 percent in 1994 to 71 percent in 2023. 
"Part of it is there's just shifting in what people want to label as social concerns, and that there are just some topics that have really transformed from a wedge issue into 'not wedge' issues," Potter said. "We're willing to not just tolerate, but begin to accept more of the diversity and the differences that are among us."
Environmental and transportation issues also saw more agreement than in the past, with the number of Houstonians who believe global warming is a very serious threat increasing to nearly 60 percent, up from 40 percent in 2014.
Around 83 percent believe better land-use planning is needed to guide development in the Houston area, up from 73 percent. And in a surprise finding, more than 80 percent favor policy prohibiting development in areas that have flooded repeatedly, up from 59 percent in 2019. 
Houstonians are also changing their views on transportation and walkability: 60 percent of people surveyed said they prefer mixed-use developments in walkable neighborhoods, as opposed to single-family homes in residential neighborhoods.
Residents in 2007 reported a near-even split supporting spending tax dollars on improving the bus or light rail versus expanding highways, a number that has now grown to 60 percent supporting the improvement of public transportation.