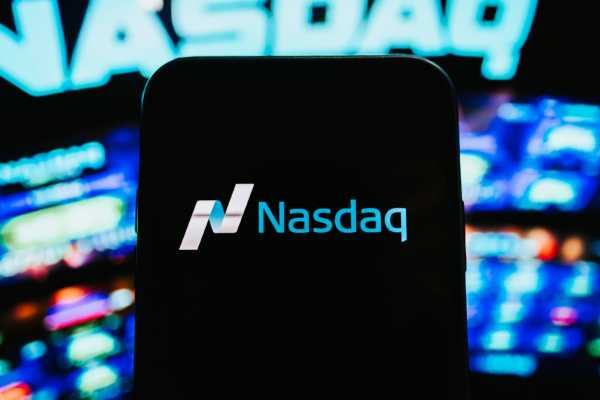 SP500 150523 Daily Chart
SP500 remains stuck in the 4115 – 4150 range as traders ignore comments from Fed officials. Traders believe that Fed will be forced to cut rates in the second half of the year, which is bullish for stocks. Interestingly, the debt ceiling story did not put much pressure on stocks as investors think that U.S. will come up with a last-minute solution. Negotiations continue, and it remains to be seen whether parties will be able to reach a deal in time to avoid the potential default. The negative scenario is definitely not priced in by the markets, so traders should be prepared for volatility in the upcoming weeks.
SP500 needs to get out of the 4115 – 4150 range to have a chance to gain sustainable momentum. A move above 4150 will push SP500 towards the 4175 level. On the support side, a successful test of the 4115 level will open the way to the test of the support at 4090.
R1:4150 – R2:4175 – R3:4200
S1:4115 – S2:4090 – S3:4070
NASDAQ
NASDAQ 150523 Daily Chart
NASDAQ moved towards yearly highs despite rising Treasury yields as traders remained bullish on tech stocks. Micron, which is up by 5%, is one of today's leaders. The shares of Micron enjoy strong support amid rising demand for semiconductor stocks.
In case NASDAQ settles above the 13,400 level, it will move towards the next resistance at 13,550. On the support side, a move below 13,250 will push NASDAQ towards the next support level at 13,140.
R1:13,400 – R2:13,550 – R3:13,700
S1:13,250 – S2:13,140 – S3:13,000
Dow Jones
Dow Jones 150523 Daily Chart
Dow Jones is mostly flat in today's trading session. There are no big moves among Dow Jones components, so traders will have to wait for additional catalysts.
If Dow Jones settles above 33,300, it will head towards the next resistance at 33,500. A successful test of the 33,500 level will open the way to the test of the resistance at 33,700.
R1:33,300 – R2:33,500 – R3:33,700
S1:33,175 – S2:33,000 – S3:32,800
For a look at all of today's economic events, check out our economic calendar.