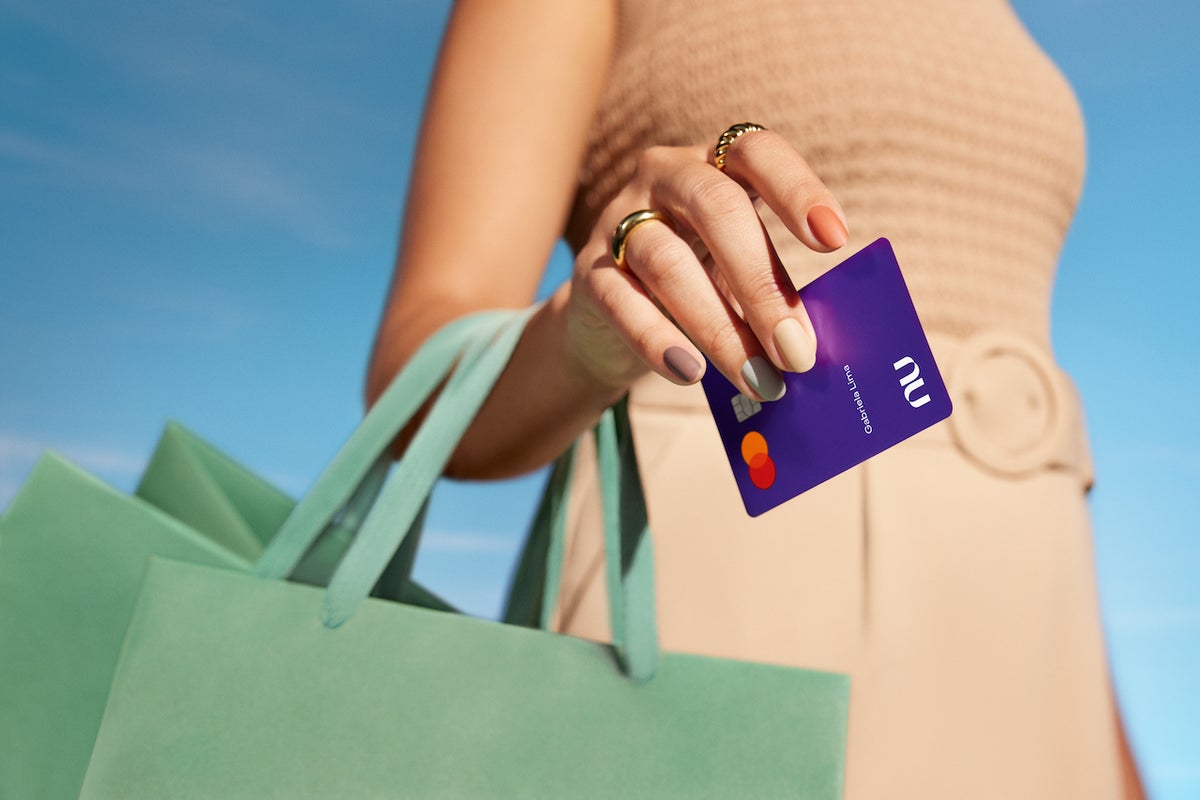 Latin American banking company Nu Holdings NU reported first-quarter financial results after market close Monday. Here are the key highlights.
What Happened: Nu reported first-quarter revenue of $1.6 billion, which was nearly double the results of the previous year. The revenue total beat a Street consensus estimate of $1.54 billion according to data from Benzinga Pro. Total revenue marked a company record.
The company's Brazil segment was responsible for $1.5 billion of the quarter total.
Nu Holdings reported a net income of $141.8 million in the first quarter compared to a loss of $45.1 million in the first quarter of last year.
"Nu continues to build on its growth and profitability trajectory, posting a net income of $142 million," CEO David Velez said.
Nubank added 4.5 million customers in the first quarter to end with a total of 79.1 million, a figure up 33% year-over-year. Total customers in Brazil totaled 75.3 million at the end of the quarter.
The company has nearly 80 million customers in Latin America. In the company's key market of Brazil, a reported 46% of the adult population are Nubank customers. The company said this figure has doubled in two years.
Nubank is one of the largest and fastest-growing digital banks worldwide and the fifth largest by number of active customers in Latin America.
The average revenue per customer was up 30% year-over-year to $8.60 with more products being used per customer.
Around 57% of the company's monthly active customers that have been with the company for over a year count Nubank as their primary bank.
Related Link: Nu Holdings Q4 Earnings Highlights: Warren Buffett Backed Digital Bank Sees Record Results 
What's Next: Nu Holdings said it has a "large runway ahead" for growth in its existing markets with new verticals such as credit products.
In the company's Mexico segment, the customer count was up 52% year-over-year to 3.2 million. The company's Colombia segment hit 635,000 customers in the first quarter, which was up 200% year-over-year.
Along with the existing growth, the company saw both markets continue to post impressive customer growth metrics.
A savings product called Cuenta Nu in Mexico has more than 500,000 customers in less than a week after publicly launching.
The company's Nucripto has reached 1.4 million customers since rolling out in July 2022. Customers for Nucritpo were 1.3 million in the fourth quarter.
With its interest in cryptocurrency, Benzinga previously reported that an investment in Nu Holdings by Berkshire Hathaway (NYSE: BRK-A)(NYSE: BRK-B) gave exposure to a sector Warren Buffett has spoken ill of for years.
Berkshire Hathaway took a $500 million stake in Nubank in June 2021 and added to the position prior to the company going public.
NU Price Action: Nu Holdings shares are up 6.40% to $6.43 in after-hours trading Monday.
Read Next: If You Invested $1,000 In Bitcoin When Warren Buffett Called It Rat Poison Squared, Here's How Much You'd Have Now 
Photo: Courtesy Nu Holdings