Since Warren Buffett expressed willingness to raise his exposures to Japanese trading companies on April 10, the Nikkei 225 index, which represents the broad Japanese stock market, registered gains for five straight weeks, increasing by 8% and surging back to November 2021 highs. 
In comparison, the S&P 500 index, which is tracked by the SPDR S&P 500 Trust ETF (NYSE:SPY), only gained by 1% over the same time span, thus lagging well behind Japanese equities. 
Until Buffett publicly stated his desire to boost his holdings of Japanese stocks, the Nikkei and the S&P 500 had almost equal year-to-date performance, as the chart below shows. 
Chart: The Buffett's Effect | Japanese Stocks Strongly Outperformed U.S. Peers Since Buffett's Bet In April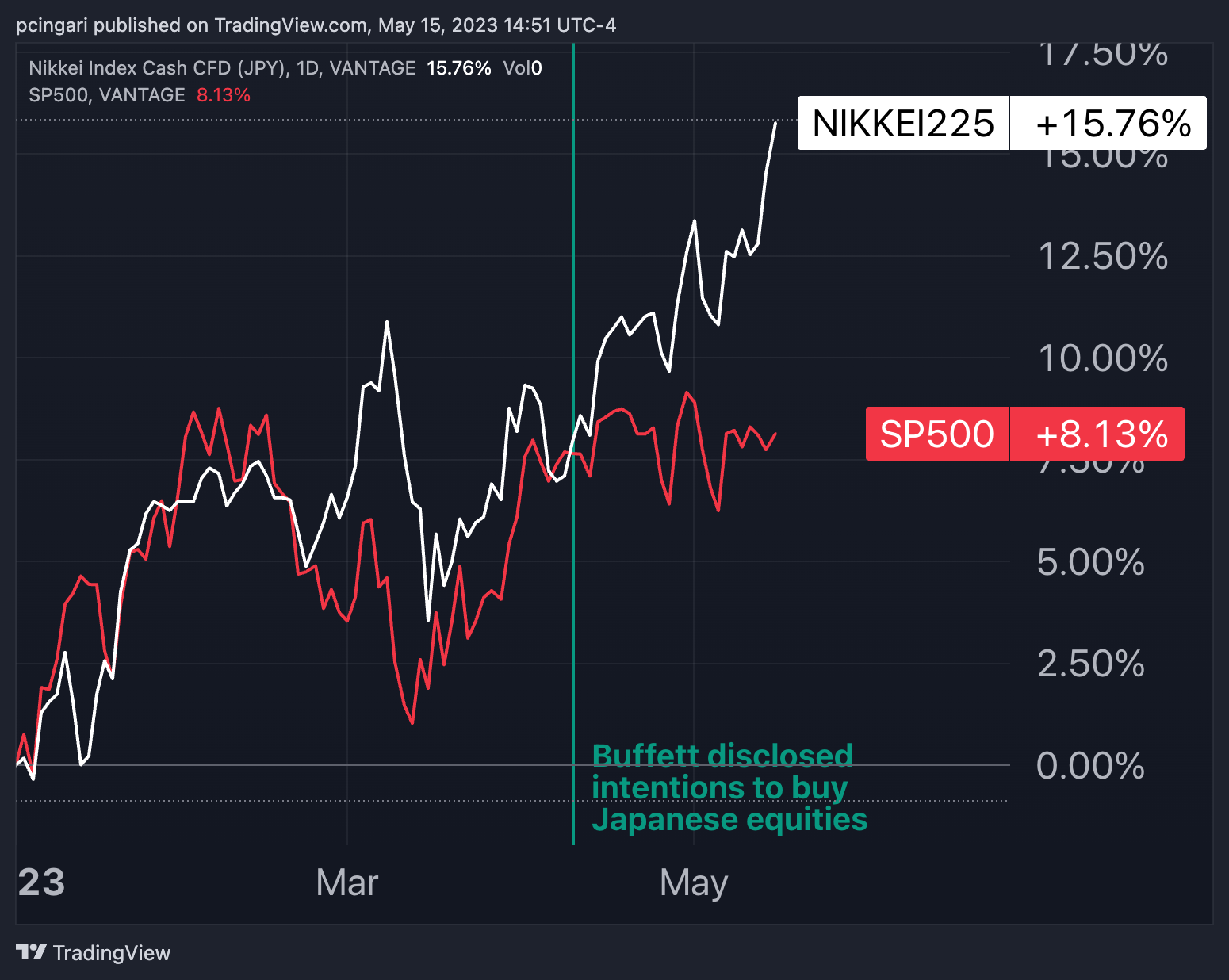 Why Buffett Loves Japan: Buffett has long had an attraction for the Japanese "sogo sosha," or trading house companies, which are diversified conglomerates that trade at cheap or discount valuations on the market. Just what Berkshire Hathaway Inc.'s (NYSE: BKR-A) CEO needs to hear. 
The "Oracle of Omaha" had purchased slightly more than 5% of Japan's top five trading houses in August 2020: Itochu Corp. (OTC:ITOCY), Mitsubishi Corp. (OTC:MSBHF), Mitsui & Co. Ltd. (OTC:MITSY), Sumitomo ADR (OTC:SSUMY), and Marubeni ADR (OTC:MARUY). Buffett then increased his bets twice in November 2022 and April 2023. 
How To Invest In Japanese Equities: There are two major exchange-traded funds (ETFs) that provide investors with exposure to Japanese equities.
The primary distinction between them relates to their currency hedging strategies.
The currency-unhedged iShares MSCI Japan ETF (NYSE:EWJ) tracks a market-cap-weighted index that encompasses around 85% of the investable universe of securities traded in Japan. In this case, a U.S.-based investor would be susceptible to swings in the Japanese yen's performance versus the dollar.
The WisdomTree Japan Hedged Equity Fund (NYSE:DXJ) invests in Japanese dividend-paying firms while hedging against currency swings. In this situation, a U.S.-based investment would not be exposed to currency risk.
Over the previous three years, DXJ has significantly outperformed EWJ by more than 50% due to a sharp rise in the dollar's relative value to the yen.
Chart: There Has Been A Notable Performance Gap Between Hedged And Unhedged Japanese Equities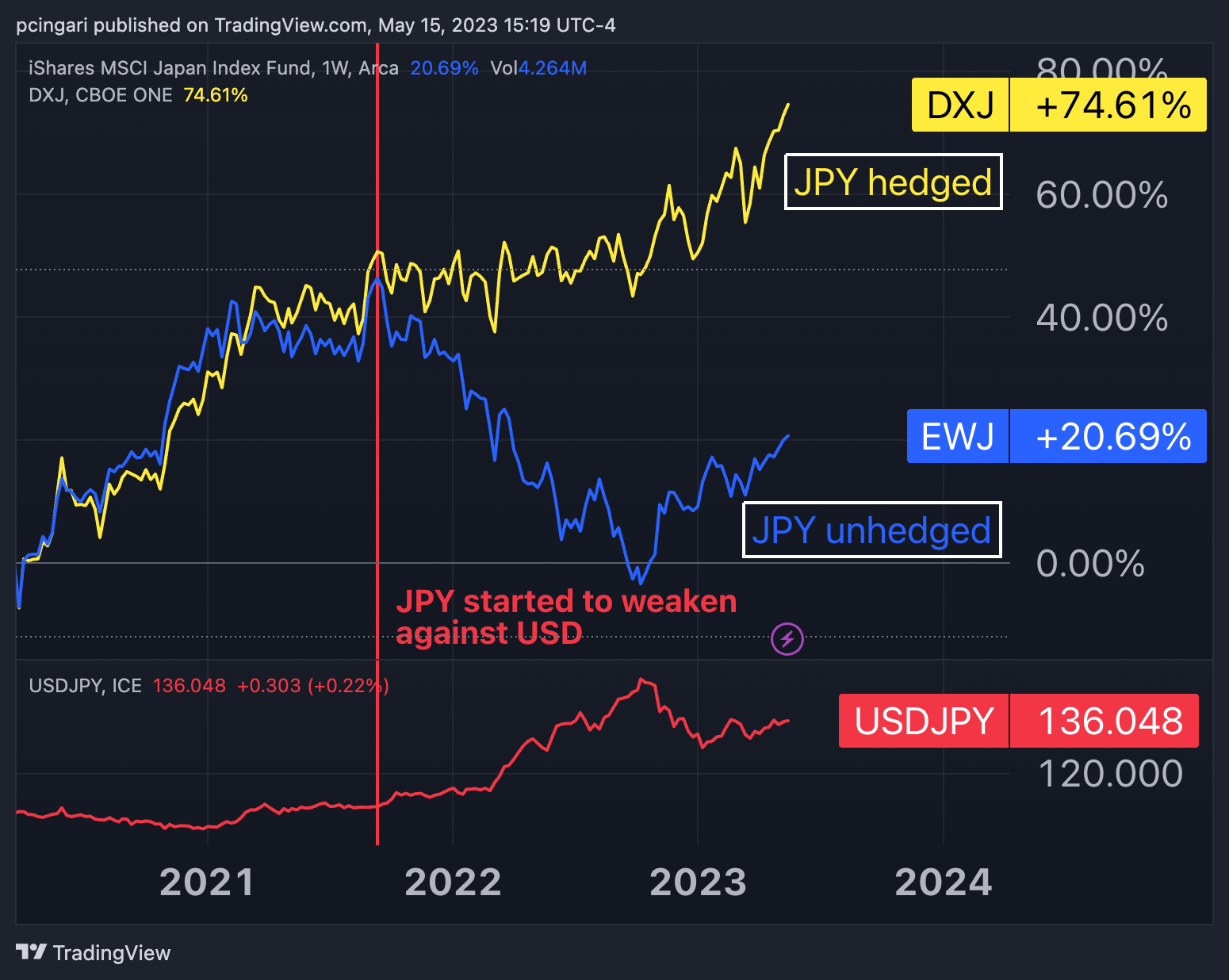 Read Also: Lessons From Berkshire Warren Buffett 2023 Shareholder's Meeting: Do What You Are Good At, Remove Toxic People And Be Kind
Photo: Shutterstock