No significant change on the day. Buyers maintained control of markets, banking small gains on low volume. The longer this continues, the better the chances we will see an acceleration to the upside. 
The has been slow and steady. Technicals are net positive with a return to the 'buy' trigger in On-Balance-Volume. The index held on to its outperformance against the and closed at a new high – reversing all of Friday's losses.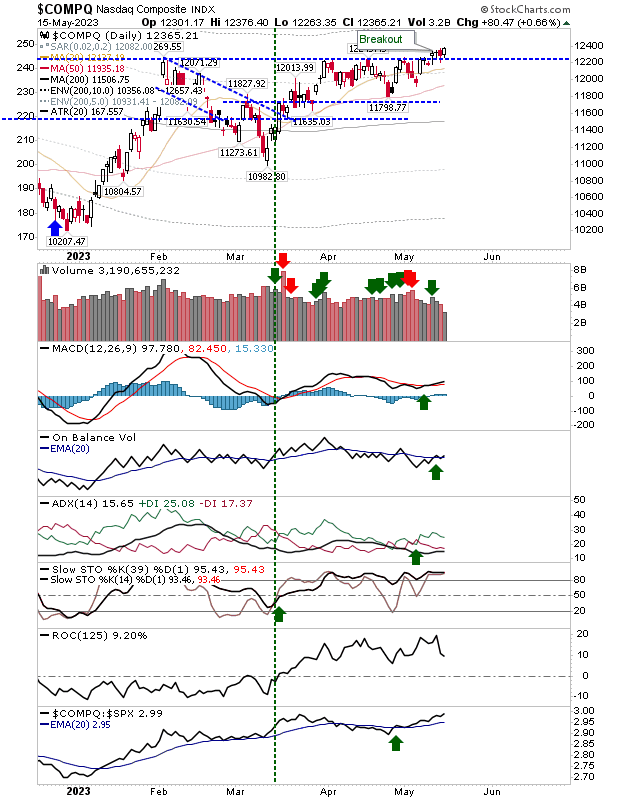 The S&P 500 continues to hold the middle ground. Technicals are a little more mixed with 'sell' triggers in the MACD, and On-Balance-Volume is still in play. After two months of strong outperformance, the index is slowly losing relative performance against the . This is not bad news for Bulls, we need leadership from the Russell 2000.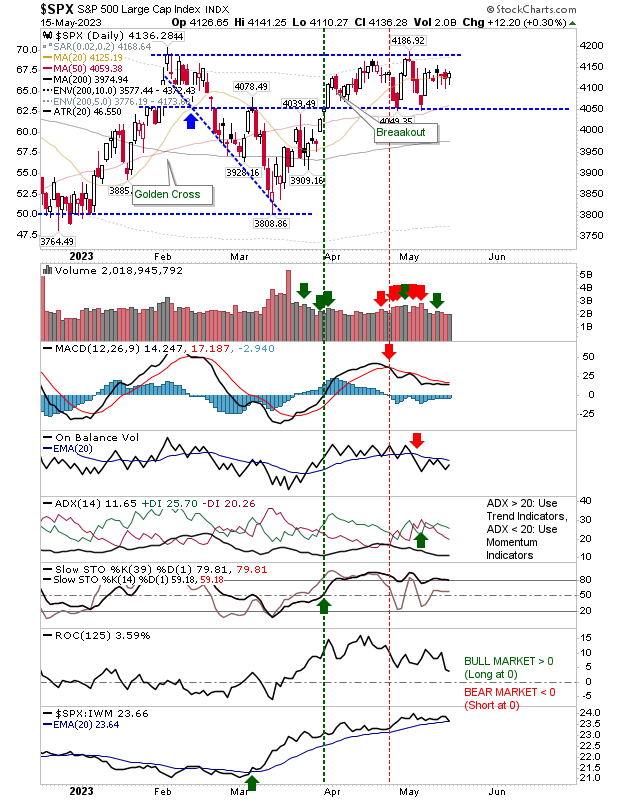 The Russell 2000 finished against 50-day MA resistance, going as far as it could without breaking through. Technicals only have a weak 'buy' MACD to work with, but stochastics [39,1] are very close to a cross of a mid-line to return the index to an intermediate-term bullish stance. The first long-term sign of improvement is likely to come from relative performance to the S&P 500 and Nasdaq, this is improving but isn't there yet.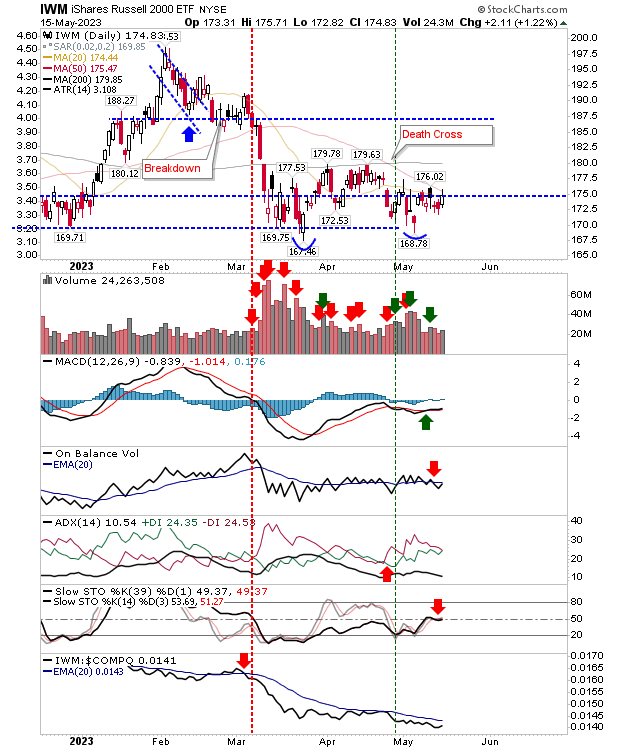 For tomorrow, we want to see a push of the Russell 2000 and S&P 500 out of its consolidation alongside further gains in the Nasdaq.