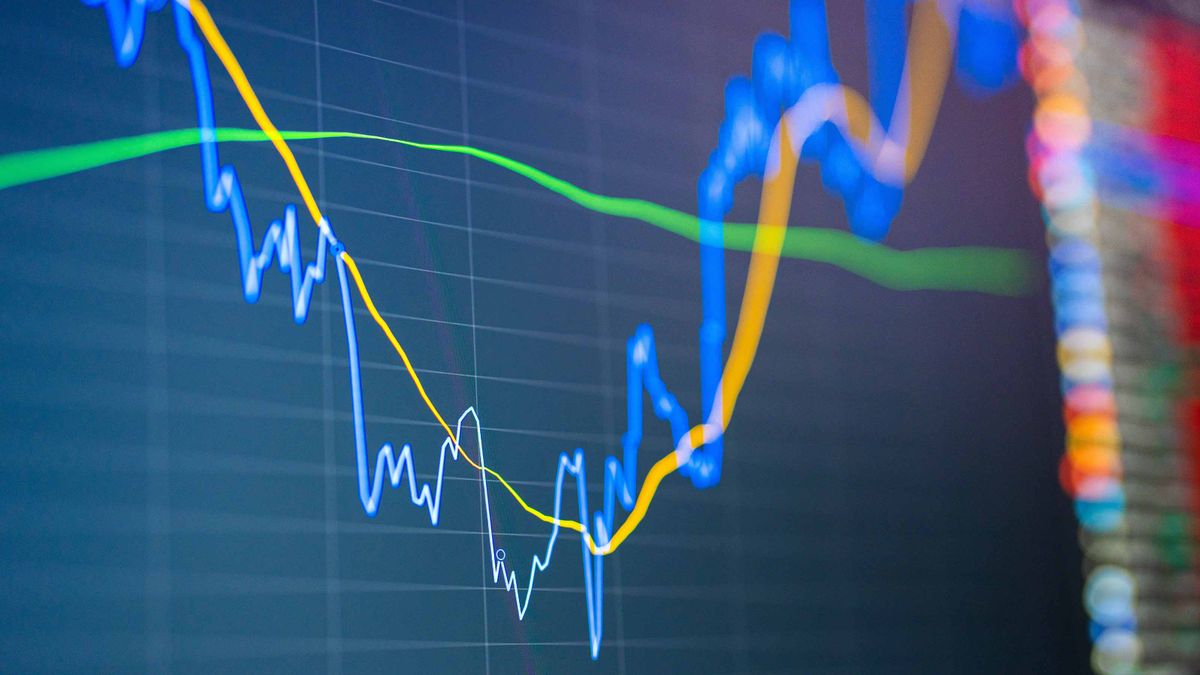 It was a choppy session to start the week, with stocks bouncing between positive and negative territory Monday. 
The debt ceiling is top of mind for investors ahead of a Tuesday meeting between the White House and congressional leaders. The Federal Reserve and interest rates are also in focus, with a number of speeches from central bankers on the calendar this week – most notably a Friday appearance from Fed Chair Jerome Powell. 
The market is currently getting mixed messages from D.C. on the debt ceiling. While President Joe Biden told reporters Sunday that he is "optimistic" and that "there's a desire on their part as well as ours to reach an agreement," House Speaker Kevin McCarthy said today that the two sides remain "far apart." 
Sign up for Kiplinger's Free E-Newsletters
Profit and prosper with the best of expert advice on investing, taxes, retirement, personal finance and more – straight to your e-mail.
Profit and prosper with the best of expert advice – straight to your e-mail.
"Staffers worked throughout the weekend, including the Mother's Day holiday in hopes that they could provide some progress to Tuesday's big meeting," says Edward Moya, senior market strategist at currency data provider OANDA (opens in new tab). "Biden is hoping tomorrow's meeting with Republicans will show some progress that drives confidence that the U.S. will avoid the catastrophic consequences of defaulting."
Meanwhile, following last week's encouraging inflation figures, Atlanta Fed President Raphael Bostic said during an interview with CNBC (opens in new tab) that he supports a pause in rate hikes in order to "see how much the economy slows from policy actions that we've done." However, Bostic also said that he doesn't expect the Fed to cut rates until next year.
Elsewhere, Minneapolis Fed President Neel Kashkari said during a moderated discussion that "we should not be fooled by a few months of good data," and that inflation is still "much too high."
On the economic front, the Empire State Manufacturing survey fell 43 points from April to May to land at -31.8, missing economists' estimates by a mile. "The Empire State survey showed inflation pressures remained while conditions significantly worsened," Moya says, adding that the data indicates that the Fed's tightening cycle is starting to hit the economy.
Oneok buys Magellan 
In single-stock news, headlines centered on a major shakeup in the energy sector. Specifically, Oneok (OKE (opens in new tab)) said on Sunday that it is buying Magellan Midstream Partners (MMP (opens in new tab)) for roughly $18.8 billion in cash and stock. If approved, the merger will create one of the biggest oil and natural gas pipeline operators in the U.S. While MMP popped 13.0%, OKE stock plunged 9.1%.
As for the major indexes, the Dow Jones Industrial Average rose 0.1% to 33,348, the S&P 500 gained 0.3% to 4,136, and the Nasdaq Composite added 0.7% to 12,365.
What drove a "better-than-feared" Q1 earnings season?
The heaviest part of first-quarter earnings season is behind us. And while there are still a number of high-profile names left to report – blue chip stocks and major retailers Home Depot (HD (opens in new tab)) and Walmart (WMT (opens in new tab)) are on this week's earnings calendar, for instance – many analysts are starting to provide a look back on what turned out to be "better-than-feared" results. 
Jeffrey Buchbinder, chief equity strategist for LPL Financial (opens in new tab), highlights several drivers for the upside surprise, among them inflation. "Analysts and strategists seem to have forgotten that inflation boosts revenue," he says. "Higher prices mean more revenue for someone. Given consumers came into this weak earnings period flush with cash, those prices are being absorbed better than many had anticipated." Additionally, he highlights cost controls that started in Q4 2022 with tech layoffs, "but were adopted more broadly during the first quarter, propping up margins which were unexpectedly higher quarter-over-quarter." 
Looking ahead, Buchbinder reminds us that there's plenty to worry about for the rest of the year, including the potential for recession, tightening financial conditions and debt limit drama. But for now, he says, "the risk of an additional sharp contraction in profit margins has come way down."