While many active fund managers, and even legendary investor Warren Buffett, are sitting on the sidelines or selling shares, quantitative (or quant) funds have been snapping up stocks, undeterred by economic uncertainty and rising interest rates.
A few weeks ago, Buffett, nicknamed the "Oracle of Omaha" for his ability to guess the state of the market, revealed that his firm Berkshire Hathaway dumped $13 billion worth of U.S. stocks in the first quarter of the year.
The announcement led many to believe that Buffett expects the U.S. economy to fall into a recession in the near future. Many started fearing that the stock market would crash.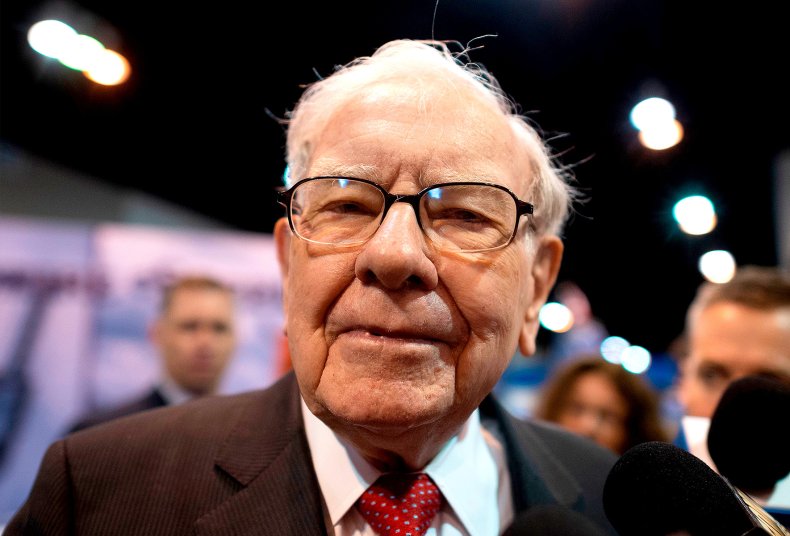 Pressured by reporters during a meeting with shareholders, Buffett said that uncertainty in the country's banking sector has made him more cautious about investing in the industry, as rapid deposit flights are leading to some institutions suffering.
But whereas even the Oracle of Omaha hesitates, the algorithms don't. Quant funds—algorithmically driven investment funds that use mathematical and statistical techniques to invest and execute trades—have been buying stocks at one of the fastest rates in a decade, according to bank trading desks mentioned by the Financial Times.
The quant funds have been buying stocks because volatility in the U.S. market dropped significantly in the fourth quarter of 2022, as fears over the state of the global economy and rising interest rates subsided.
The purchase of U.S. stocks by quant funds has helped the market stay resilient at a time many expected it to spin downward: the S&P 500 has gained 8 percent year-on-year to date. Volatility has remained low even after the collapse of Silicon Valley Bank (SVB) in California in March, which sparked concerns among investors over the state of the U.S. entire banking industry—and quant funds have kept on buying.
But the turmoil unleashed by the banking crisis triggered by SVB's meltdown still had an impact on hedge funds, which have recently taken a significant hit. CTAs are commodity trading advisor funds—a technical term for a hedge fund.
According to eVestment, CTAs manage some $200 billion in assets and, similarly to quant funds, are powered by algorithms able to detect trends in global futures markets.
These funds suffered one of their worst monthly losses since November 2001 in March, as the collapse of the California lender led investors to suddenly rush into stocking up in U.S. Treasuries, rapidly reversing the previously existing trend. Société Générale CTA index, which tracks the performance of 20 of the largest CTAs, dropped by over 6 percent in March, and has fallen by 4 percent so far this year.
Even algorithms have tripped up in the turmoil of the U.S. banking industry, and quant funds alone cannot keep the market afloat when investors—including Buffett—are cautious of making any potentially risky move.