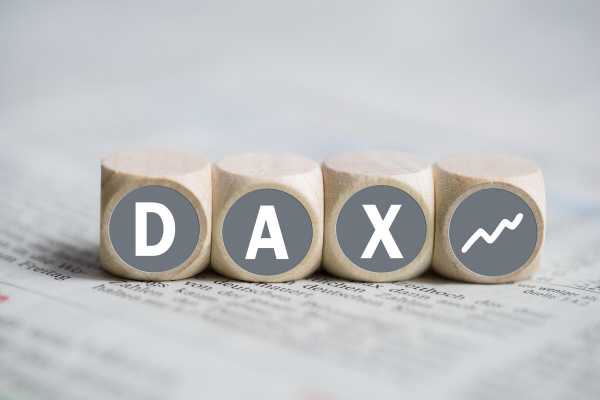 The Market Movers
It was another mixed day for the auto sector. BMW and Continental saw losses of 0.36% and 1.06%, respectively.
However, Porsche and Volkswagen saw modest gains of 0.06% and 0.64%, respectively, while Mercedes-Benz Group ended the day flat.
It was a bullish session for the banks. Commerzbank rose by 1.50%, with Deutsche Bank ending the day up 2.47%.
The Day Ahead for the DAX
It is a busy day ahead on the euro area economic calendar.
French, German, Italian, and Eurozone GDP numbers for Q1 will draw interest ahead of prelim German inflation figures for April.
We expect the stats to influence, with a pickup in economic activity across the euro area and sticky German inflation likely to support a 50-basis point ECB interest rate hike in May.
With investors focused on inflation and central banks, ECB member chatter will move the dial. ECB President Christine Lagarde is on the calendar to speak today.
Looking ahead to the US session, it is a busier day on the US economic calendar. US core PCE Price Index, personal income and spending, and consumer sentiment figures will influence.
An unexpected pickup in inflationary pressure and personal spending would support a more hawkish Fed.
Away from the economic calendar, US corporate earnings will also influence market risk sentiment. Big names on the US earnings calendar include Exxon Mobile (XOM) and Chevron (CVX).
DAX Technical Indicators
Resistance & Support Levels
The DAX has to avoid the 15,789 pivot to target the First Major Resistance Level (R1) at 15,871. A move through the Thursday high of 15,859 would send a bullish signal. However, the DAX would need US economic indicators, corporate earnings, and central bank commentary to support a breakout.
In the case of an extended rally, the bulls will likely test the Second Major Resistance Level (R2) at 15,941. The Third Major Resistance Level (R3) sits at 16,093.
A fall through the pivot would bring the First Major Support Level (S1) at 15,719 into play. However, barring a flight to safety, the DAX should avoid the Second Major Support Level (S2) at 15,637. The Third Major Support Level (S3) sits at 15,485.