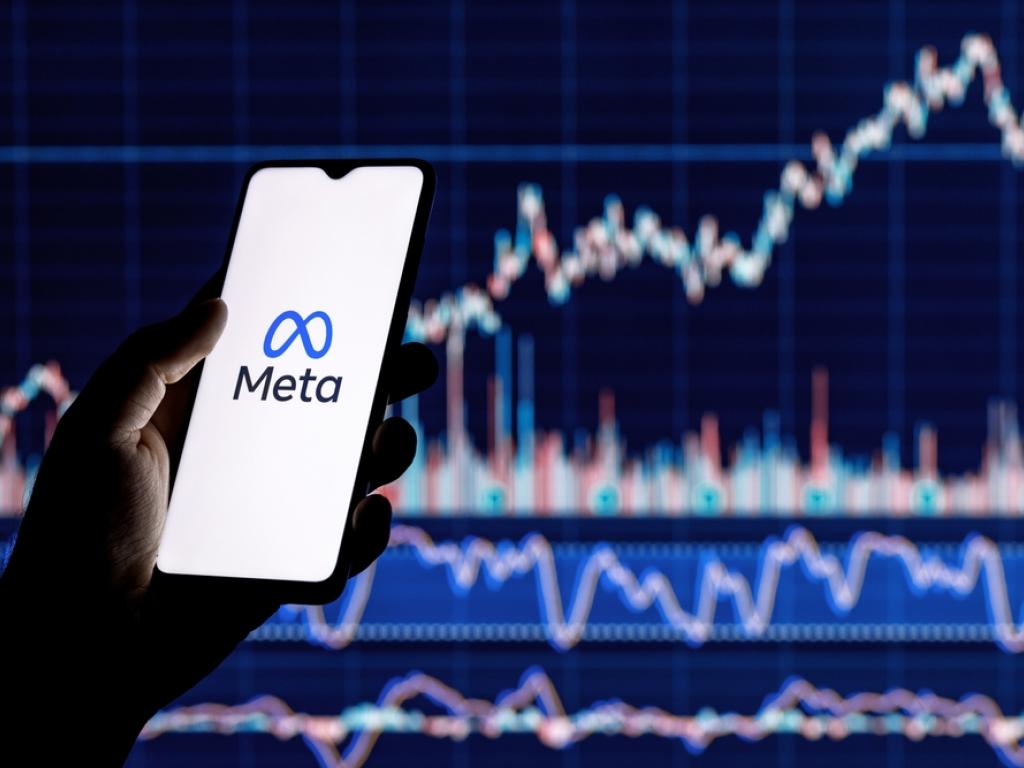 Technology giant Meta Platforms Inc (NASDAQ:META) reported first-quarter financial results after market close Wednesday. Analysts are sizing up the revenue and earnings per share beat and the company's comments on the growth of artificial intelligence initiatives for the company.
The Meta Platforms Analysts: Oppenheimer analyst Aaron Kessler had an Outperform rating and raised the price target from $238 to $287.
William Blair analyst Ralph Schackart had an Outperform rating and no price target.
Bernstein analyst Mark Shmulik had an Outperform rating and raised the price target from $250 to $275.
Needham analyst Laura Martin had an Underperform rating and no price target.
Related Link: Trading Strategies For Meta Platforms Stock After Q1 Earnings 
The Analyst Takeaways: Oppenheimer's Kessler said the first quarter results and guidance from Meta Platforms were better than expected.
"Engagement metrics remained solid this quarter with particular strength from Reels and Meta noted that since it launched Reels, AI recommendations have driven a 24% increase in time spent on Instagram and Meta believes it is gaining share in short-form video," Kessler said.
The analyst saw Meta Platforms posting long-term advertising growth of 5% to 10% and increased monetization efforts from items such as Reels.
William Blair analyst Schackart also cited the strong Reels engagement for the company but said it could be more of a long-term item for the company.
"While Reels remains a revenue headwind at present, Reels is still expected to be neutral to overall revenue either by the end of 2023 or early into 2024," Schackart said.
The analyst highlighted Meta Platform's comments on artificial intelligence initiatives during the first quarter results and earnings call.
"The company highlighted its existing AI initiatives, including its recommendation and ranking infrastructure. Currently, more than 20% of content placed within the Facebook or Instagram news feed is recommended by AI from groups/accounts that users do not already follow."
The analyst said Meta Platforms emphasized the importance of AI and will continue to invest in the growing sector.
Bernstein's Shmulik questioned if Meta Platform's digital ad moat has deepened given the strength in the first quarter.
"After a remarkable stock run post the hate selling following the 3Q22 print and a renewed commitment to shareholder returns, focus has rightfully returned to the topline — if you want to be treated and valued like a growth stock, well, you need growth!" Shmulik said. "And this is precisely what Meta delivered returning to growth, and guiding for growth acceleration next quarter."
The analyst said Meta showed strength in advertising and traction behind its Reels, which could make the company and stock a "de-risking story."
Needham's Martin remains more cautious than other analysts with an Underperform rating.
"We were most worried about META's discussion of higher costs for generative AI, despite its promise to investors to cut costs amidst 'the year of efficiency,'" Martin said.
Martin said generative AI is a more expensive tech stack than Meta Platforms is used to and will require additional investments.
"This requires upfront investment, with no clear tie to revenue upside or any specific use case, or any clear idea of timing of positive ROIC."
The analyst also cited job cuts and potential employee morale issues for Meta Platforms going forward.
Martin said Meta Platforms reiterated that its Reality Labs unit will see growing losses in fiscal year 2023, which comes as the company previously spent heavily on growth of metaverse initiatives.
This included even changing the company's name and ticker from Facebook and FB to Meta Platforms and META, respectively.
META Price Action: Meta Platforms shares are up 14.38% to $239.58 on Thursday. Shares hit a new 52-week high of $241.44 earlier in the trading session. Meta Platforms shares are up over 90% year-to-date in 2023.
Read Next: 'You've Shattered The Morale': Meta Employee Demands Answers From Zuckerberg, Questions Reasons To Stay 
Photo: Shutterstock