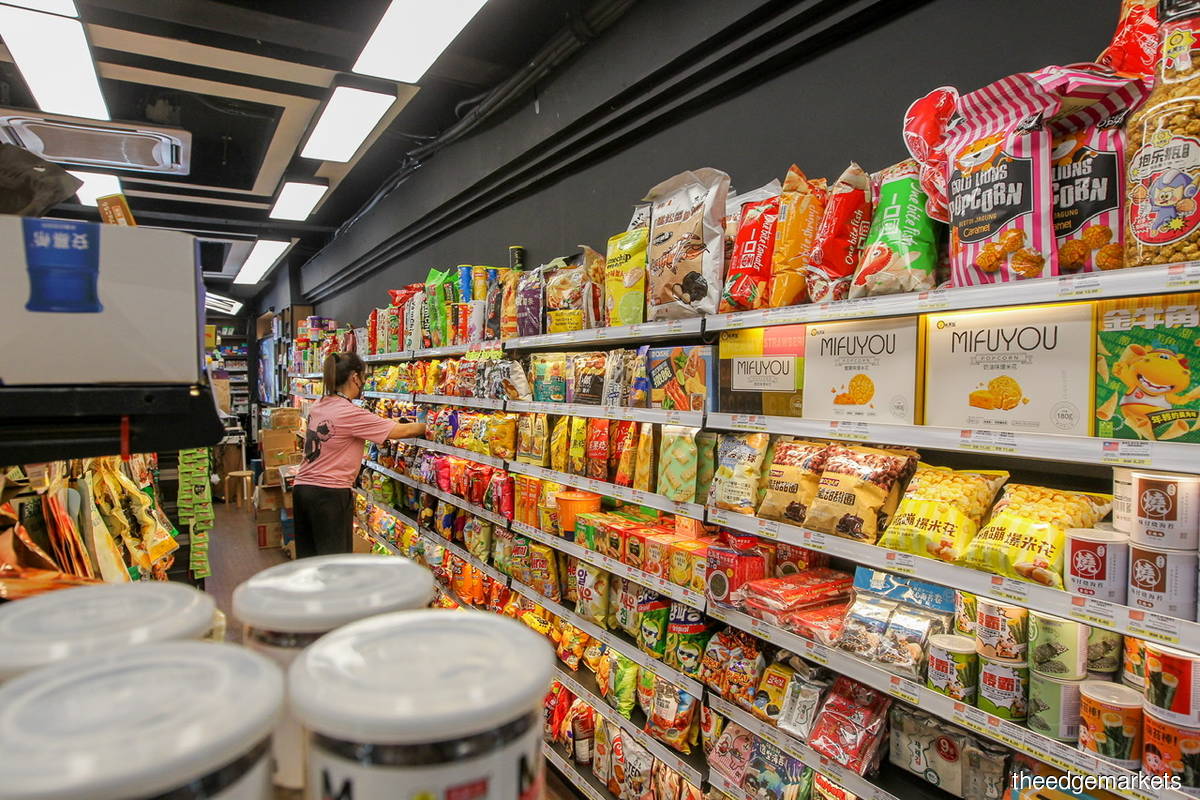 KUALA LUMPUR (April 28): MIDF Research remains bullish on Malaysia's consumer sector, premised on a stable labour market that supports domestic consumption, high tourist movement, better margins for food and beverage producers, and a stronger ringgit outlook.
In a note on Friday (April 28), the research house said it continues to prefer consumer staple-related companies as the top picks for the sector due to resilient demand for essential items despite multiple headwinds, naming QL Resources Bhd with a target price (TP) of RM6.80, followed by Fraser & Neave Holdings Bhd (TP: RM33.50), and AEON Co (M) Bhd (TP: RM1.90). 
Additionally, MIDF Research projected retail trade to remain positive in 2023, due to the overnight policy rate remaining below pre-pandemic levels, easing inflationary pressures, and a stronger labour market.
It said the upward trajectory would also be supported by various assistance and incentives for the bottom 40% and middle 40% income groups under Budget 2023 to support household consumption, as well as a pickup in tourism activities — both leisure and business-related — that would further boost retail trade spending.
"All in, we believe that strong retail sales in 2023 will benefit retailers like AEON Co and Padini Holdings Bhd (TP: RM4.40)," the research house said. 
Meanwhile, on raw material prices in terms of feedstock, it anticipates that the price of chicken feed will remain high in the near future, despite the recent drop in the average corn price.
"Going forward, we reckon the margin compression for poultry players will persist in the near term, due to increased labour expenses as well as the continuing price caps for retail chicken and eggs," it said. 
It added that higher raw sugar costs are projected to be manageable by food producers, due to relatively low sugar consumption compared to wheat and crude palm oil, as well as numerous pricing modifications adopted in the previous year that were expected to offset the cost increase.