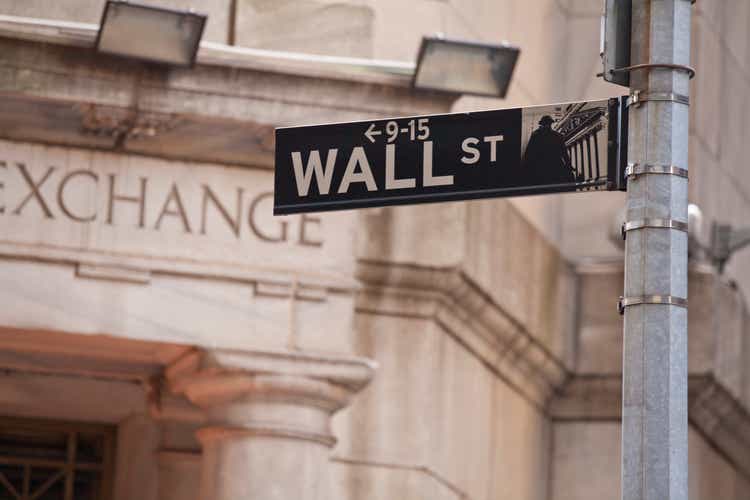 U.S. stocks surged on Thursday as strong earnings from Meta (META) encouraged buying in the technology space. Meanwhile, stabilization in First Republic (FRC) signaled easing tension in the regional banking space.
The Nasdaq Composite (COMP.IND) finished +2.4%, the benchmark S&P 500 (SP500) closed +2.0% and the Dow (DJI) ended +1.6%.
The Nasdaq climbed 287.89 points to close at 12,142.24, while the S&P 500 advanced 79.36 points to end at 4,135.35. The Dow Jones concluded trading at 33,826.16, a surge of 524.29 points.
All 11 S&P sectors ended in the green. Communication Services led the advance, soaring by 5.5%. Info Tech, Real Estate and Consumer Discretionary all climbed more than 2%.
"As investors are trying to hide in the tech sector, they might be faced with challenges," market expert Leo Nelissen told Seeking Alpha. "Inflation is proving to be much more persistent than anticipated, which will likely keep the Fed in a hawkish stance for the foreseeable future. Additionally, the slowing pace of economic expansion significantly increases the odds of stagflation, meaning that this rally could be short-lived."
Nelissen added: "Therefore, unless inflation drops rapidly within the next 4-8 weeks, it is unlikely that we will see an extended bull market."
Following close on the heels of an earnings-inspired rally in Microsoft (MSFT), Facebook parent Meta (META) surged 14% as a recovery in ad sales helped the company beat expectations on earnings and revenue.
On the economic front, the government released figures on Q1 economic growth that came in below expectations. The initial estimate of Q1 GDP showed growth of only 1.1%, significantly lower than the 2.6% growth seen in the fourth quarter and below the expectation of a 2.0% rise.
In response to the latest economic data, Treasury yields pushed higher. The 10-year yield (US10Y) rose 10 basis points to 3.53%, while the more rate-sensitive 2-year yield (US2Y) climbed 17 basis points to 4.09%.
Elsewhere on the earnings front, Crocs (CROX) dropped following the release of its quarterly update. While the footwear maker topped projections with its Q1 results, the firm issued a disappointing Q2 forecast.