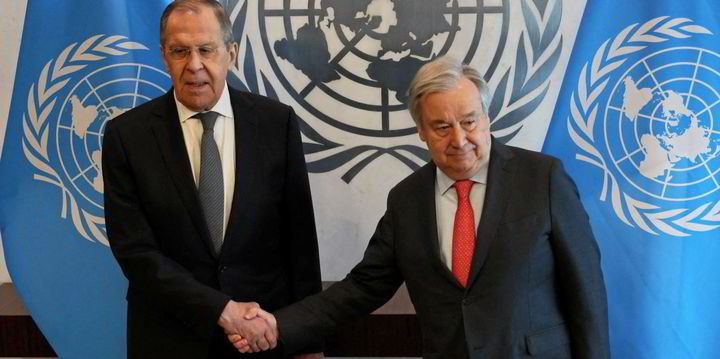 Russian foreign minister Sergey Lavrov's visit to the United Nations this week always seemed unlikely to result in an agreement on extending the Black Sea Grain Initiative.
The unpopular Lavrov was in New York partly to discuss with UN secretary general Antonio Guterres a possible renewal of the deal, which expires on 18 May.
His attendance was marked by the barrage of criticism he received in his role as president of the Security Council, when, ironically, he hosted a discussion on the "Maintenance of international peace and security".