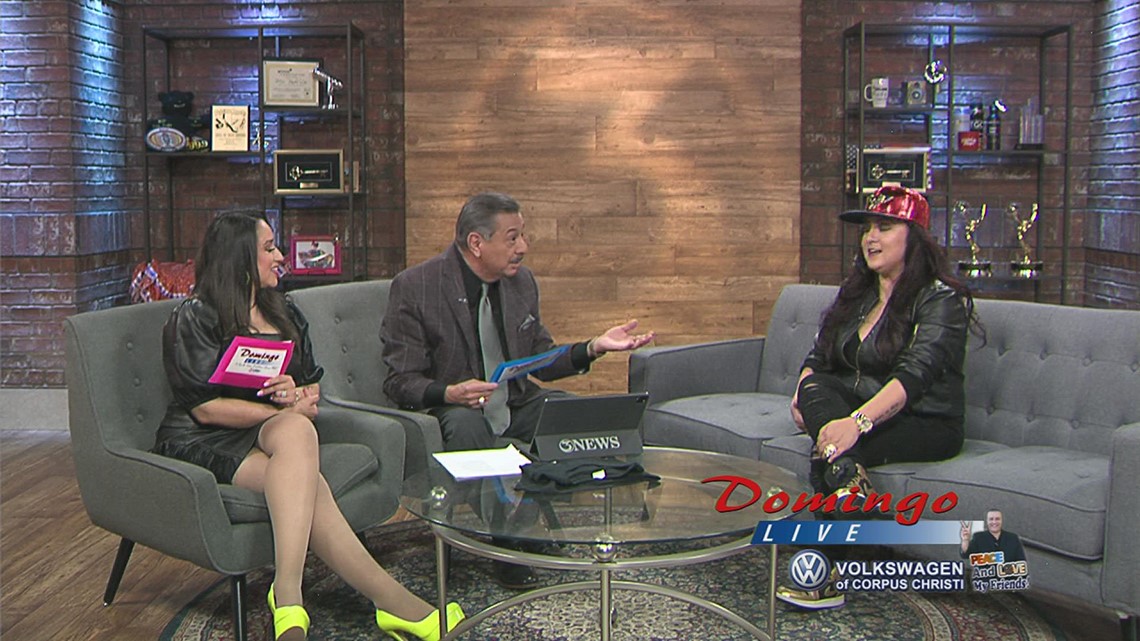 From expanding her music empire, to mentoring other artists, to enrolling in nursing school, Shelly Lares shows that you don't need to be "tired" to be "retired."
CORPUS CHRISTI, Texas — In her 40-year career as a touring musician, Shelly Lares has achieved what most artists can only dream of: her own record label and studio, a production company, the respect of her musical colleagues and a lifetime of love from friends, fans and family. 
Having lived the busy 'n' bustling life she's led, anyone would be happy to retire from the industry – but Little Miss Dynamite's not done shaking up the Tejano scene yet.
Tejano superstar Shelly Lares joined us live to discuss everything she has planned for her new double life as a retired touring performer and a full-time music professional.
"I've already been inundated by artists and people knocking on my door," said Lares of general reactions to her retirement. "And that was the whole point: to get off the road so that I can have enough time to concentrate on artist development and all sorts of things that we need."
Lares' most recent roster of proteges includes artists Anikka, El Gallo Dez, Alicia C. and Christi Lux, all of whom will be released under her label throughout February.
The music industry's demand for Lares' know-how is nothing new – she was widely known for her music industry consultations even before she announced her retirement. 
All of her current success and acclaim didn't come easily, however. Sexism, prejudice and the machismo of "traditional" Tejano culture often came to block Lares' path to stardom, but she just as often proved that toxic masculinity was helpless against the blast of Little Miss Dynamite. 
"People knew not to mess with me or be disrespectful" Lares said. "I'm here to entertain people, I was here to do what I love, but I wasn't going to take the nonsense, for sure."
Lares also announced that she will soon add a nurse's cap to the variety pack of hats she wears in the music industry. She is set to begin nursing school in April, which will be her first step towards her goal of becoming a hospice care center music therapist.
In the meantime, Lares is focused on opening the doors to her new recording studio in February, as well as adding video production to her production company's list of services.