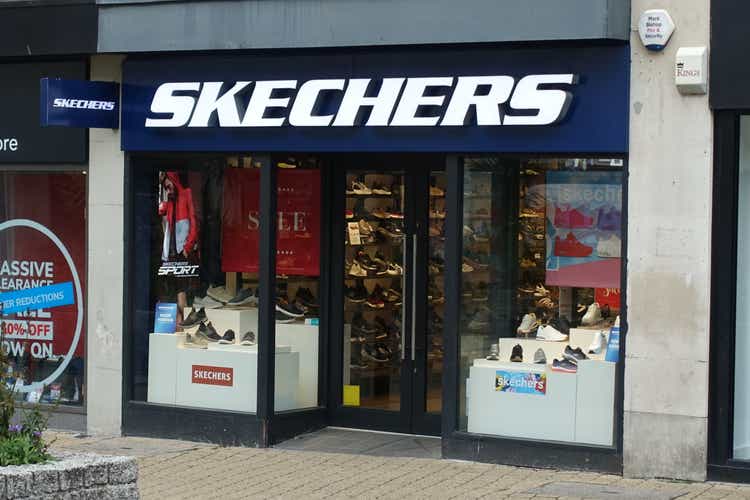 UBS expects Skechers USA (NYSE:SKX) stock to pop when it posts an earnings update in early February.
The bank's analysts project EPS guidance of $3.20 for the full-year ahead, above the $3.01 consensus on the Street. With options markets implying an 8.7% move for the stock on earnings, the bullish guide is expected to promote a positive move of that magnitude.
"The key factors driving our positive outlook are an improved China outlook, based on reopening happening faster than expected, supply chain costs turning into margin tailwinds, and foreign exchange," a team of analysts led by Jay Sole wrote.
Sole added that Skechers (SKX) is an "underappreciated global growth stock" heading into 2023. As such, he reiterated a Buy rating and raised his price target to $63 from $53.
Dig into earnings expectations for the footwear manufacturer.