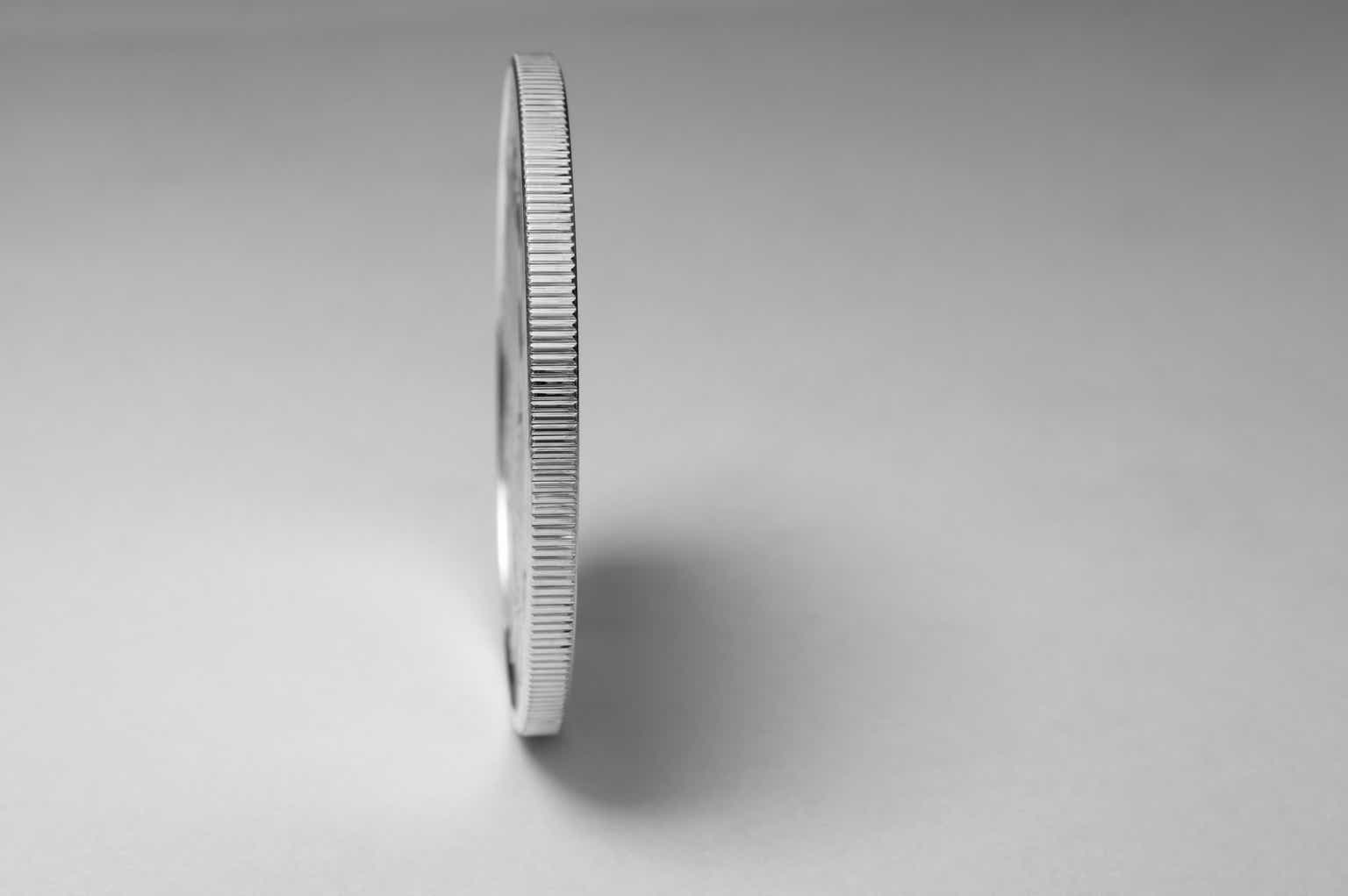 As the debt ceiling battle escalates on Capitol Hill, a once far-fetched solution to the dilemma has resurfaced. The Treasury would mint a $1T platinum coin, deposit it at the Federal Reserve, and the asset swap would result in an extra $1T to cover a big portion of Washington's bills. Extraordinary measures are already being employed by the Treasury and investors should note how it may affect their portfolios. In a new article, SA contributor James Baker sheds light on how the situation could impact stock, bond, gold, silver, and U.S. dollar markets, while highlighting the differing consequences of past debt ceiling crises.
Back to the mint: The concept of a trillion-dollar coin dates back to 1992, when populist presidential candidate Bo Gritz suggested the idea during his second White House run. The idea resurfaced during the debt ceiling crisis of 2013 and the Obama administration even explored the possibility before the impasse came to an end with a continuing resolution. The method results in the U.S. minting more money to pay for its obligations, rather than borrowing through Treasuries (or the collection of taxes).
While the trillion-dollar coin is not illegal, the accounting ploy has been frowned upon as it could threaten the checks and balances of Congress and open a Pandora's box about all of public finance. It's based on a loophole from a 1996 bill that discusses commemorative coins. According to Law 31 USC 5112 (k): "The Secretary may mint and issue platinum bullion coins and proof platinum coins in accordance with such specifications, designs, varieties, quantities, denominations and inscriptions as Secretary, in the Secretary's discretion, may prescribe from time to time." Has the U.S. ever defaulted on its debt?
"It truly is not by any means to be taken as a given that the Fed would do it, and I think especially with something that's a gimmick," Treasury Secretary Janet Yellen said in an interview. "The Fed is not required to accept it, there's no requirement on the part of the Fed. It's up to them what to do."
Outlook: If the extraordinary measures are exhausted and Congress fails to raise the $31.4T debt ceiling – something that could happen by early June – there could be big consequences for the U.S. economy. "Our borrowing costs would increase and every American would see that their borrowing costs would increase as well," Yellen warned. "On top of that, a failure to make payments that are due would undoubtedly cause a recession in the U.S. economy, cause a global financial crisis… and would certainly undermine the role of the dollar as a reserve currency that is used in transactions all over the world." (8 comments)
We're back with Survey Monday after last week's holiday weekend. With a debt ceiling battle being waged on Capitol Hill, and the potential for a default to crash the economy, should the one-trillion dollar coin solution (mentioned above) be used to solve the crisis?
· Definitely (Congress already passed the budget)
· No way (It's a legislative mechanism to check spending)
· Not sure (Let's see how bad things really get)
Take the survey and see the results here
While the theater industry has struggled since the pandemic, Avatar: The Way of Water just topped $2B at the global box office, giving rights holder Disney (DIS) yet another successful franchise (alongside Marvel and Star Wars). The House of Mouse acquired the jewel following its $71B purchase of 21st Century Fox (FOX) assets in 2019, though some were not enthusiastic about the expensive purchase, like activist investor Nelson Peltz. The latter is now seeking a seat on the Disney board to make operational improvements and reduce costs as DIS's stock trades near pandemic lows. SA Marketplace author Long Player writes that the coming battle will be better than Fight Night, and will boil down to how much impatience the short-term performance crowd will have.
South America's largest economies, Brazil and Argentina, are commencing preparatory work on a common currency called "sur" (south) that could aid regional trade and reduce dependency on U.S. dollar. A new currency bloc that covers all of Latin America would represent the world's largest currency union outside the eurozone. Other Latin and South American countries will also be invited to join talks on a common currency, such as Chile, Colombia, Cuba and Venezuela, with plans set to be discussed at a summit this week in Buenos Aires. (4 comments)
Shares of Salesforce (CRM) are up 3.5% premarket on reports that activist investor Elliott Management accumulated a multi-billion dollar investment in the firm. "We look forward to working constructively with Salesforce to realize the value befitting a company of its stature," said Jesse Cohn, managing partner at Elliott. The news comes after fellow activist investor Starboard Value disclosed a stake in Salesforce in October and follows a recent announcement by CRM to lay off 10% of its workforce earlier this month. In recent years, Salesforce has also splurged on M&A, shelling out $27B for Slack Technologies, and billions more on Tableau Software and MuleSoft. (14 comments)
We want your feedback! Send a message to wsbfeedback@seekingalpha.com.